Public Safety
Drone mapping takes a fraction of the time of traditional scene documentation or terrain recognition methods. Document accident and crime scenes in 3D maps and models in a fraction of the time.

Surveying
Get your data from a safe place. With drone mapping, there's no need to climb on stockpiles, get near cliffs, on a busy road or walk through rough terrain.

Private Consultants
We provide software and forensic mapping equipment for those in the private sector. 
"The viDoc RTK is a very easy-to-use handheld device used to 3D model just about any small area or structure. Combined with processing in PIX4Dmatic with both LiDAR and photogrammetry data, it's an exciting new and accurate product." – Mark Paulson of VerticalAspect, a professional surveyor with 30 years experience and 10 years of experience working with drones and photogrammetry in surveying.
Pix4D, the market leader in photogrammetry solutions, has just made the viDoc RTK rover available for purchase in the USA and Canada. Already available in Europe, the German-designed rover attaches to the latest iOS devices to bring RTK accuracy to terrestrial scanning on iPhones and iPads.
When paired with the PIX4Dcatch mobile app, the two products create a workflow that turns iPhones or iPads into an accurate terrestrial scanning device, with centimeter-accurate RTK positioning from your existing NTRIP network. PIX4Dcatch also takes advantage of LiDAR scanners in the latest devices, which are also leveraged during data capture and processing to improve scale and completeness. The result is a survey-grade tool in the pockets of professionals, replacing heavy LiDAR scanners and rovers.
The viDoc RTK rover for PIX4Dcatch is designed to be seamlessly integrated with all of Pix4D's photogrammetry solutions. The easy workflow means users can go from scanning a site in minutes with the viDoc rover and PIX4Dcatch to processing on the cloud with PIX4Dcloud for 3D-models and volume measurements. Alternatively, they could process the data from PIX4Dcatch in the desktop software PIX4Dmatic and use both LiDAR and photogrammetry data to get the desired outputs, which can be added to PIX4Dsurvey for vectorization and be made ready for CAD.
The ease of use, affordability, and quality of the outputs of the viDoc RTK rover have the ability to disrupt the AEC industry and bring new workflows to fields including public works, accident reconstruction, and stockpile management.
Contact us at 508-444-2188 or contact@forensicmappingsolutions.com to order your viDoc RTK rover today.
Questions about the viDoc RTK rover for Pix4Dcatch? Click the button below to visit the FAQ page.
Our integrated UAS packages deliver reliability and performance. In addition to our hands-on pilot training and dedicated customer support, we partner with our law enforcement to build successful UAS programs that save time and resources.
Contact us at 508-444-2188 or contact@forensicmappingsolutions.com to customize your UAS package today.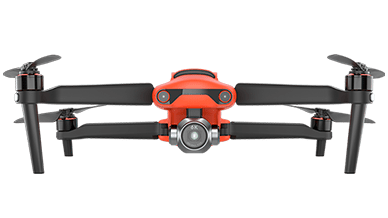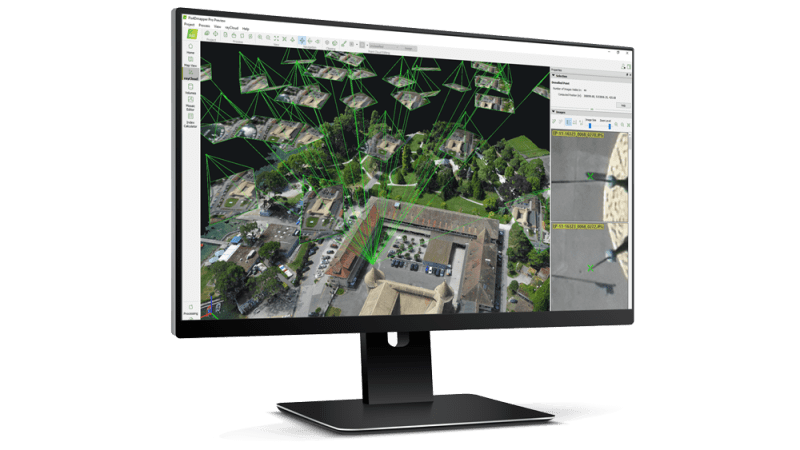 Forensic Mapping Solutions is a Pix4D premier reseller. We offer sales, training and support for Pix4D mapper, Pix4D capture, and Map360 software. Document accident and crime scenes in 3D maps and models in a fraction of the time.

We sell, support, and train professionals to use 3D scanning equipment from the industry's leading manufacturer, Leica Geosystems. Our highly trained team can configure our comprehensive lineup of portable CMMs, 3D scanners, 3D laser scanners and 3D metrology equipment & digitization equipment and software for practically any application.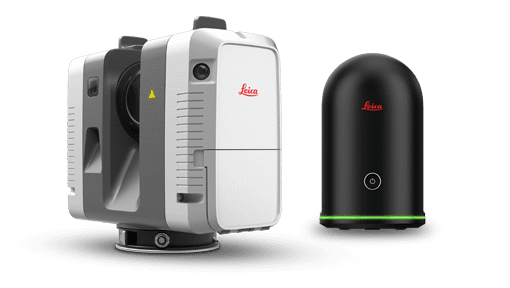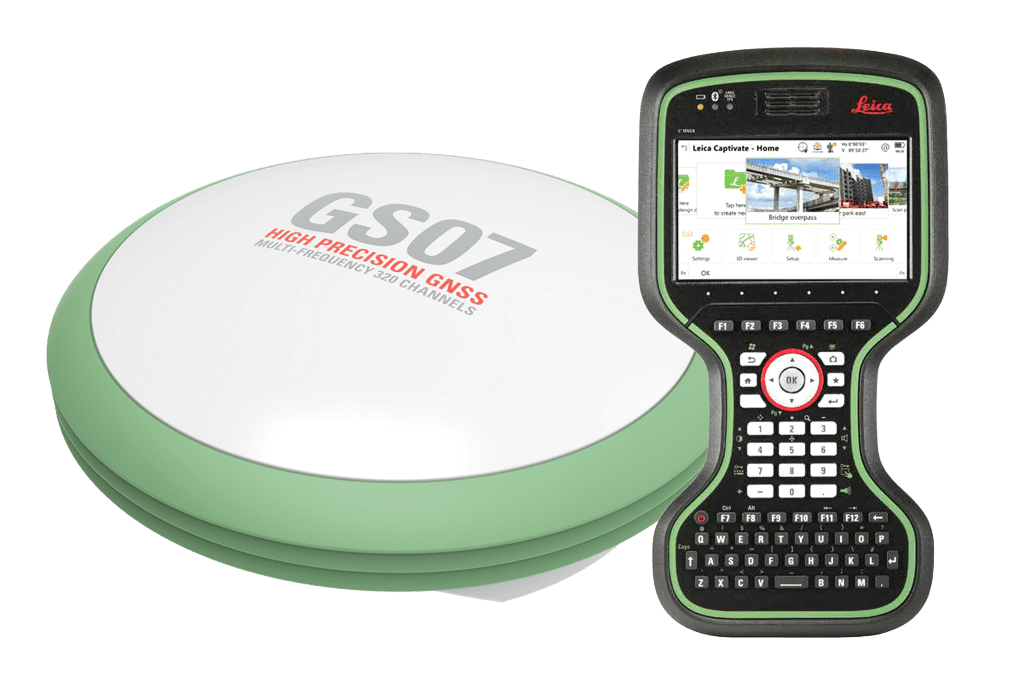 Check out our line of Leica Global navigation satellite systems (GNSS) with Bluetooth connectivity featuring Leica Captivate data collection software. Perfect for mapping scenes or for acquiring ground control points for Pix4D. Contact us for more information and pricing
We carry multiple, high quality mapping accessories such as Tri-Max tripods made by SECO and Elistair Safe-T tethers for long term tethered operations such as tactical overwatch and situational awareness at events.
Contact us at 508-444-2188 or contact@forensicmappingsolutions.com for more information and pricing.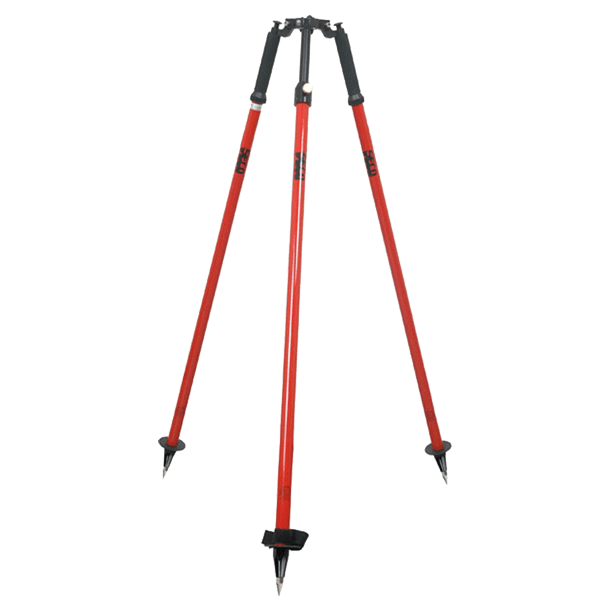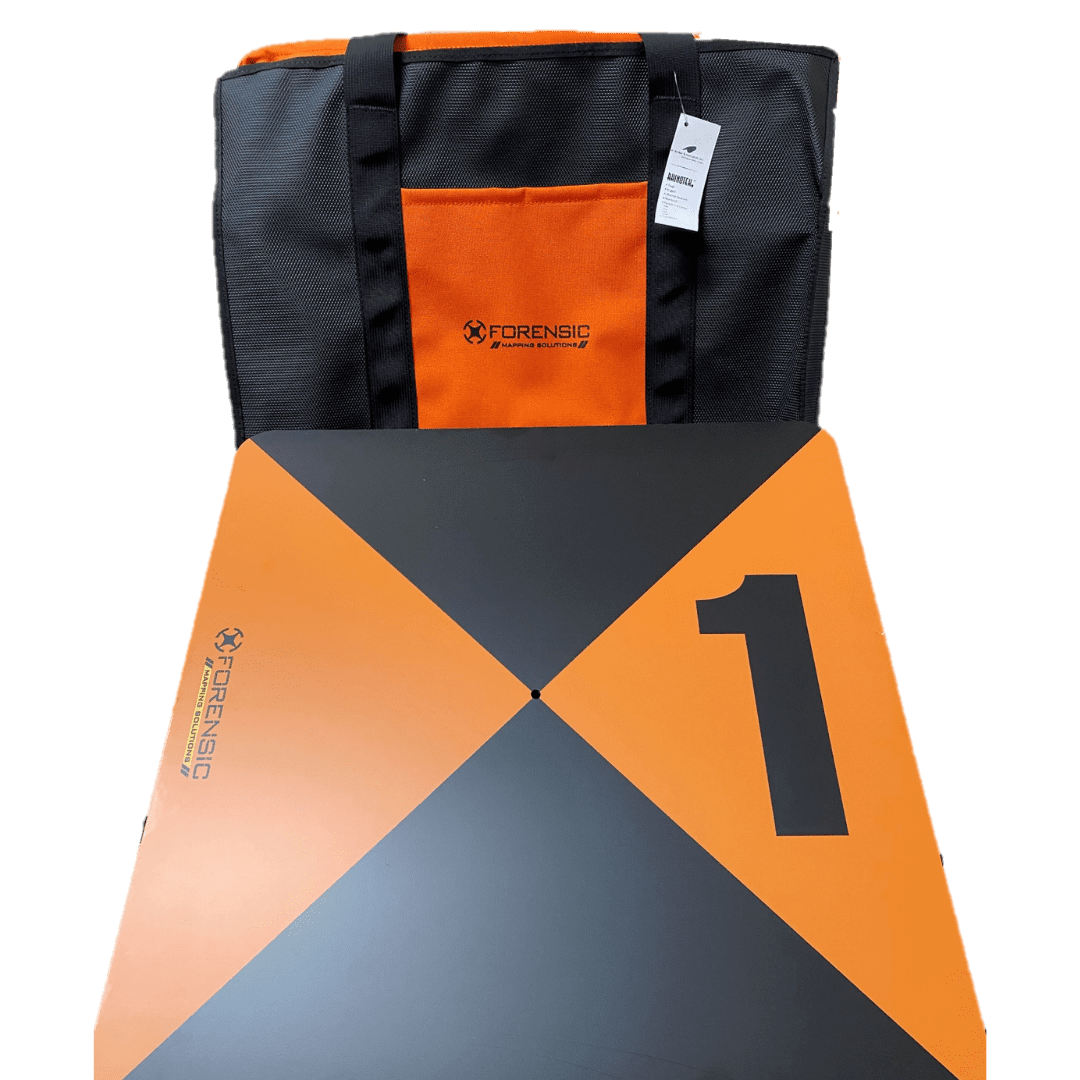 Custom GCP Targets w/Carry Bag
In an aerial mapping survey, GCPs are points which the surveyor can precisely pinpoint: with a handful of known coordinates, it's possible to accurately map large areas. We sell our own high quality set of 10 custom 18 inch ground control point targets for aerial mapping and surveying with accompanying Rhinotek carry bag for $599.